Two contrasting home side performances this weekend as Munster Rugby and Scarlets secured their passage to the last four of the competition. For Edinburgh Rugby particularly, it was a case of what might have being. For Toyota Cheetahs, the result was emphatic and time to rebuild for next season. Hawkeye Sidekick reflects on the action.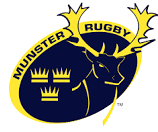 An interesting match to analyze post-game. Edinburgh Rugby on the statistical numbers did everything to win this game. The visitors controlled possession (62%) and territory (62%) against their hosts but the side's lack of playoff experience proved costly with two key lapses allowing Munster Rugby to take full advantage.
Edinburgh Rugby's line out has being a stand out in an excellent season but a line out malfunction (over throw) from hooker McInally was gleefully accepted by the ever alert Rhys Marshall who evaded three Edinburgh Rugby tackles to crash. JJ Hanrahan confidently slotted home the extras and one would have presumed that Munster Rugby would have kicked on. Think again.
Richard Cockerill's charges then set about creating a platform and kudos to the front five who put in a massive shift in the second quarter. Munster Rugby attempting to slow down ball but Hidalgo-Clyne was starting to increase the tempo of the game with quick passing from the ruck area. Opportunities then followed as van der Merwe and Bennett slicing through the home defense; it should have yielded a try but a knock-on five meters out from the Munster Rugby line denied the visitors a deserved five points.
Blair Kinghorn then got in on the act; finding a soft Munster defensive shoulder to make a thirty meter gain line break. Edinburgh Rugby were creating chances but a lack of composure in the red zone was costing them massively. Edinburgh Rugby did put points on the board, two penalties from Hidalgo-Clyne after James Cronin was twice pinged for offside. Cronin for his penalty concessions was prominent in work rate and created a couple of vital turnovers along with Jack O'Donoghue in that second quarter. 7-6 at the break. Munster Rugby flattered to be in front.
The second half started with Munster Rugby's pack increasing the tempo and cohesion. Good territorial gains leading up to the move of the game. There appeared little trouble for Edinburgh Rugby as a wayward pass forced Simon Zebo to retreat to collect the ball but the full back spotted space behind the first set of defender, a deft chip collected by Zebo who then had the game management to pick out Keith Earls out wide with a wonderful skip pass. Earls still had work to do but the Irish international's speed was too much for the defensive Edinburgh cover. JJ slotted over again and suddenly it was 14-6.
Munster Rugby continued to probe, further good pack play resulting in an Edinburgh Rugby offside. Hanrahan again slotted home the penalty. 17-6 and Edinburgh Rugby were now being asked serious questions by the hosts. Credit to the visitors though, they refused to panic and continued to build the phases. Munster Rugby pinged and Hidalgo-Clyne slotting over an excellent long range penalty to make it 17-9. Cue the scrum half substitution with Fowles replacing the assured Hidalgo-Clyne.
Fowles though brought speed around the ruck area and a good boot with some excellent touch finders. Fowles provided a lifeline for Edinburgh Rugby at the end of the third quarter following excellent ball carrying from Mata and Kinghorn. Fowles evading several Munster tackles to cross over. The conversion from van der Walt was good and we had a playoff contest again. Cue nerves among the home crowd at Thomond Park.
The next twelve minutes ebbed and flowed with Munster Rugby absorbing all that Edinburgh Rugby could throw at them. A period of concerted pressure from Munster Rugby ten minutes from time yielded another penalty opportunity and all credit to JJ Hanrahan for having the leadership to take on the kick after missing a similar kick in the opening period. This kick was more decisive and opened a four point gap. 20-16. Still time for the visitors to win this encounter but Munster Rugby defensively were on point and a line out steal at the death allowing Munster Rugby to run the ball dead to the relief of the home crowd in attendance.
Munster Rugby win but massive improvement will be required to even compete against Leinster Rugby in two weeks time. The statistics make for harsh reading. Munster Rugby lost the territorial and possession battle. Thirty missed tackles during the eighty minutes. 237 meters gained vs. 504 meters gained by Edinburgh Rugby. This game was won by two moments of individual brilliance from Marshall and Zebo.
Munster Rugby looked to evolve their game plan but t did not work; no platform created and the over indulgence in box kicks seen to full effect. The attacking cohesion was not present for Munster Rugby; lack of opportunities for Arnold and Scannell to impress. They effectively lived off scraps. Playoffs are all about the wins but the performance was negated by a determined Edinburgh Rugby side. Credit goes to the cameo of Ciaran Parker. The Shannon club man came on early for the injured Stephen Archer and did not let the side down. Simon Zebo was sublime in the dry track conditions, constantly probing. Keith Earls was lively with ball in hand.
The identify of this Munster Rugby is becoming a question personally in these last few weeks. What style of play is the side comfortable in playing? Pack orientated ruled the roost until end of March where there has being increased emphasis to launch the back line with increasing frequency. Stander earned thirty meters from eight carries, one carry putting van der Walt on his rear end. O'Mahony was targeted by Edinburgh Rugby in the breakdown contest; had two players for attention at all times. O'Donoghue work rate and breakdown work was the highlight here. Munster Rugby will be firm underdogs for this semi-final, time for team and management to regroup and come together to execute an effective game plan to beat an outstanding Leinster Rugby side.
Edinburgh Rugby left everything out on the pitch. They controlled affairs, their pack was excellent in building the platform with Gilchrist, Berghan and Toolis prominent. The lack of composure at vital moments yesterday will be duly noted and lessons learned next season. An excellent job by Cockerill and coaching staff; the side have come up leaps and bounds and with the likes of Schoemann, Barclay and Hickey; optimism is high for next season. Playoff rugby is decided on fine margins. Two lapses of concentration from Edinburgh was the difference. Harsh lesson but one this group of players will learn from. Most progressive team of the league this season.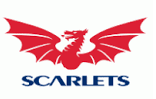 The scoreline speaks volumes. 43-8. The game was as good as over at the break as Scarlets performed an utterly professional performance. Toyota Cheetahs were made paid for an extremely flat opening period performance as the hosts scored three tries with Steff Evans scoring a brace of tries and another from Leih Halfpenny.
Evans reveled in the open space afforded by Toyota Cheetahs whose defensive line speed at times was jaded at best. Good skill set from Evans to spot space, good grubber kick as well to create even more opportunity to roam. Toyota Cheetahs simply could not live the threat of the Welsh international winger and deservedly received the man of the match accolade.
Scarlets back line had a superb day at the office. Prydie had eighty meters from five carries. Scott Williams had sixty-one meters from five carries. Evans had seventy-two meters gained from seven carries. Hadleigh Parkes had sixty plus meters from nine carries. It tells the tale of Scarlets pack securing the platform and allowing the back line time to attack.
The second half was a procession for Scarlets in the third quarter. Toyota Cheetahs defensive line and ability to defend the hosts maul was disintegrating at a rate of knots. James Davies crashing over as Scarlets were taking out their European Cup elimination out on the South African side. Every time Scarlets went into the Toyota Cheetahs twenty-two, they looked like scoring. Three tries in the third quarter evidence of this.
Scarlets then called ashore a host of players. Emotional scenes as departing John Barclay and Scott Williams were given rapturous send offs. Two big players to lose from any dressing room. Scarlets will need to recruit well to offset this loss in the coming months along with the departure of Beirne.
Toyota Cheetahs to their credit tried to secure consolation scores and their gain line break statistics indicate as much. Clayton Blommetjies made one hundred meters gain line. Francois Venter was immense with ball in hand 109 meters from nine carries. Maxwane on another day would have scored a couple of tries in the final quarter but a lack of composure to touchdown proving fatal. 
The South African side have being a superb addition to the league this season. Their open, expansive style is immense viewing. However, several personnel departures from the club will test the club in their recruitment process. Clayton Blommetjies departs for Scarlets and showed his ability with ball in hand with the late consolation. Francois Venter departs along with Rory Duncan to Worcester Warriors. Excellent players and head coach departing the club, hard to fill the void. 
Scarlets were outstanding, took advantage of a jaded Toyota Cheetahs side. The pack were incredibly on point and dominated the set piece. The half-backs provided assured game management and launched their back line with increasingly unerring accuracy. Patchell was a standout at ten; his passing and kicking into space to the fore. Everything is set for an incredible tussle with Glasgow Warriors in two weeks time. Both titans going at it. I cannot wait!