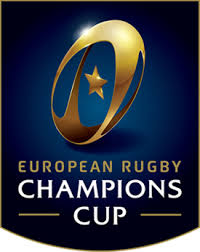 The largest city in the province of Biscay and in the Basque Country as a whole plays host to the most prestigious weekend of the European professional club calendar year. Leinster Rugby and Racing 92 are eighty minutes away from being crowned king pins of Europe. Hawkeye Sidekick reflects on the pregame notes coming into this contest.
How fit is Luke McGrath?
This is the key question that every Leinster Rugby fan is asking this week ahead of this cup final. McGrath was missing for the comprehensive victory over Scarlets in the semi-final due to an ankle injury. Jamison Gibson-Park ably deputized in the fixture which was aided in no small measure by an utterly dominant Leinster Rugby pack on the day. The fitness of Luke McGrath will determine the makeup of the Leinster Rugby twenty-three man squad.
If McGrath is fully fit to start, then James Lowe comes into the equation to fill the void in the back line left due to the hamstring injury sustained by Fergus McFadden in the Scarlets semi-final win. Otherwise, it makes for an intriguing selection poser. Lowe potentially may miss out and Jordan Larmour may come into the back three with Gibson-Park coming in as scrum half.  McGrath has to be 100% fit to feature in this fixture but there are question marks over his fitness and will the lack of game time in recent weeks have an impact in performance?
Machenaud Absence
There are scrum half issues for Racing 92 as well in the lead up to this final. The influential, inspirational Maxime Machenaud is ruled out of the showpiece event due to a season ending knee injury. Machenaud provides leadership, excellent kicking game and game management; he showed his qualities to full effect against Munster Rugby in their semi-final win. Machenaud was unerring in his kicking off the tee and his support running saw him touchdown for Racing 92's third try of the afternoon. Teddy Iribaren will be asked to provide the necessary game management but more pressure potentially to be placed on Patrick Lambie to make things happen with ball in hand. Given the occasion, the lack of half back cohesion could be a seriously detrimental factor in the outcome of this final.
Weather Watch
Munster Rugby struggled all ends up with the heat and humidity of Bordeaux and no doubt Leinster Rugby were plotting contingency plans on how to game manage in the intense heat. However, the weather gods look to have thrown a curve ball. Rain and a relatively cool twelve degrees Celsius is the forecast right now, weather typically seen in Ireland and not in Spain. A nice boost for Leinster Rugby and one less thing to contend with as Racing 92's experience in playing in the heat was seen to full effect in the Munster Rugby semi-final win. They picked their moments perfectly to impose their will on the game and put points on the board. This tactic will need to be tweaked now.
Pack Battle
Two incredibly abrasive packs in opposition this weekend. Given the weather conditions, the front five battle looks even more pivotal. Leinster Rugby's Ireland international stars will look to put massive pressure on Racing 92 in the set piece where Munster Rugby enjoyed good moments in the scrum exchanges. Furlong and Healy will relish the scrum battle against the likes of Arous, Johnston and Tameifuna.
Cronin and Chat will look to secure solid line out platform and both sides have several options. Donnacha Ryan will look to cause havoc in the Leinster Rugby ranks much like he did against Munster Rugby last time out. James Ryan, Devin Toner will look to negate this threat by posing early line out woe for Racing 92 too.
The breakdown battle will be eagerly anticipated. Leinster Rugby's demolition of Scarlets in this facet of play in the semi-final will have being duly noted by Racing 92. Leinster Rugby's physicality to clear out opposition from the ruck area allowed Gibson-Park to launch Sexton and his three quarters in double quick time.
Fardy, Leavy and Murphy provide a solid back row selection; Leavy's prominence in the back row exchanges will indicate how Leinster Rugby will fare. Leavy has the potential to win this game on his own given his commanding presence at ruck time. Racing 92 will need stellar performances from Lauret and Nyanga in this area of the park but it looks like Leiinster Rugby hold all the aces in this vital department. Breakdown area dominance will slow Racing 92 to a crawl and issues will abound for Racing 92 having to force the game.
Three Quarters Battle
Two excellent units on show this Saturday. Virimi Vakatawa and Henry Chavancy produced keynote displays against Munster Rugby. Vakatawa was destructive with his ball carries causing Munster Rugby serious issues; setup Thomas' second try with a blistering turn of foot. Chavancy produced a defensive masterclass; his tackle count and ability to chop Munster Rugby's carriers was on point and allowed Racing 92 to setup defensively with ease, causing panic in the Munster Rugby ranks.
Garry Ringrose and Robbie Henshaw provide the Racing 92 three quarters with arguably their toughest challenge of the season. Ringrose and Henshaw's styles complement each other so well. Henshaw's defensive nous and power running with ball in hand were seen to full effect against Scarlets last time out allowing Ringrose to find the soft shoulder to create significant gain line breaks throughout the contest. Can Vakatawa be disciplined enough to be defensively on point for the whole game? I have my doubts and expect Leinster Rugby to target the thirteen at regular intervals defensively.
Ten Battle
Will Sexton be targeted by Racing 92 in the opening exchanges? For Racing 92 to have a chance of winning this contest, they need to stifle the influence of Sexton from the ten channel. I would expect the likes of Nyanga and Vakatawa to rampage down the Leinster ten channel to unsettle Sexton early doors but the Irish international will be prepared for the onslaught but it is something to watch out in the opening exchanges. Sexton's understanding with his three quarters has being on point in this competition all year and if Sexton can receive quick ruck ball, Racing 92 are in for a torrid afternoon.
Racing 92 have weapons at ten to attack Leinster Rugby too. Patrick Lambie's kicking game has the potential to keep Leinster Rugby off balance in this encounter but for this to happen, the Racing 92 back row will need to provide excellent clear out work to allow for quick ruck ball distribution. Lambie will be asked to force the issue a bit more with the absence of Machenaud from the final. Leinster Rugby's defensive line speed should be on point and Lambie could well struggle to create an early territorial platform for his French side.
If Lambie option does not work out, Dan Carter will come into the fold. Carter's mercurial game management may be pivotal if Racing 92 can secure a lead going into the final quarter. Carter will play percentage rugby and expect some deft passes to Chavancy during his cameo. Carbery's cameo may be required as well for Leinster Rugby; have my concerns that Sexton will not last the entire final and the youngster will look to provide game management to close out this contest.
Back Three Battle
Leinster Rugby's back three will become a lot more clearer once the full fitness of Luke McGrath is revealed. Rob Kearney and Isa Nacewa will definitely start, solid operators whose game management experience on occasions like this is a rare commodity. Larmour or Lowe have the potential to produce massive gain line statistics at the weekend.
Racing 92 have selection posers themselves ahead of the final. Imhoff is chasing Andreu hard for a back three spot. Munster Rugby utterly failed to expose Racing 92 back three in the aerial exchanges but would expect Sexton to do just that in the opening quarter. Teddy Thomas is the key threat for Racing 92 out wide; his pace and ability to find the soft shoulder to the fore against Munster Rugby as Alex Wootton's inexperience out wide was ruthlessly exposed with a brace of tries. Evenly matched units.
Verdict
Racing 92 to win this encounter need to utterly dominate the pack exchanges and set piece as the absence of Machenaud looks a massive loss before this contest. Leinster Rugby will have learned the lessons of Munster Rugby; defensive line speed and organization will be on point and with aces in the back row (Fardy and Leavy), ruck ball will be readily available for Leinster's half backs to expose Racing 92 defensively out wide. Provided the wet conditions are not torrential, Leinster Rugby are firm favorites to win this encounter. Racing 92 will provide different looks to Leinster Rugby but this game will be won in the back row and half back areas; both favor Leinster Rugby right now. Leinster Rugby to win by ten points.