Cork and Thurles host the All Ireland Hurling Quarter Final fixtures this weekend. Two intriguing games where several questions will be emphatically answered. Hawkeye Sidekick previews the action.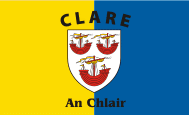 Davy Fitzgerald faces his native county in this match-up down in Pairc Ui Chaoimh. Clare come into this contest off the back of a devastating Munster final loss. In a opening period where Clare controlled affairs but only were ahead of Cork by four points at the break. The second half was a horror show from Clare, question marks surfaced on game plan, free taking consistency and defensive shape. The result was a kick in the teeth considering the cameos from Clare in the Munster Championship prior to this fixture.
Regroup has being the keyword for Clare in the subsequent two weeks. Clare management and backroom staff have to being pivotal in these last two weeks; rallying the troops, managing training workload to ensure that the side are in full health ahead of the All Ireland series encounter. The game plan is simple from Clare. Can they provide quick ball into the full forward line? Can they involve John Conlon into the play to create scoring opportunities? If they can, then Wexford have a massive headache to solve.
Clare's defensive shape needs to be on point. Once Cork asserted influence in the middle third, big gaps emerged in front of the Clare full back line. There are still questions for me with this Clare defense. The full back and half-back positions look inconsistent. Cleary for all his attributes leaves too much ball behind. McInerney is a player who needs to be further out the pitch. Where is Morey's best position? Three key questions that have yet to be answered personally.
Tony Kelly is the key factor for Clare today. The mercurial forward / midfield dynamo needs to be prominent with early ball possessions, look to play others into the game and also when allows run with the ball and hit some trademark long range points. Kelly and Galvin in the middle third hold the aces for Clare and these players are crucial to Clare's success today.
What for Wexford? The Leinster SHC round robin was a mixed bag. A narrow win over Dublin. A comprehensive thumping of Offaly but significantly a heavy home loss to Galway and a narrow loss against Kilkenny in Nowlan Park. The Kilkenny loss was a bitter pill to swallow; utterly dominant in the opening period but the second half saw Wexford gradually tire (schedule exertion) and got conservative in their game plan when Kilkenny stopped quick ball heading into the full back line.
Davy Fitzgerald will know everything about this Clare outfit. Many of the Clare players playing today will have played under the Sixmilebridge native, many should be greatly appreciative of Davy. Fitzgerald will look to identify mismatches of Clare starting with the Clare puck out strategy. The distribution from Tuohy when pressed is an issue; Wexford forward line need to push up on the puck out like their midfield, no easy quick puck outs to corner backs to launch attacks.
Lee Chin for me is the key Wexford player. If Chin can dominate in the air, Wexford are a different team. His distribution to the likes of O'Connor and McDonald will be the key. For Wexford to win, Conor McDonald needs to have a standout game. His skill set is incredible but his prominence in the All Ireland series has being limited in recent years.
The Wexford defensive unit needs to be on point today as well. Matthew Ryan and Matthew O'Hanlon have big contributions to make today. Both need to negate the threat of John Conlon in the full forward line, provide the physicality and leadership to drive the side on.
The issue with Wexford is potentially their forward line options when their key men do not hit top form. Galway negated the threat of Chin, O'Connor and no-one else in the Wexford forward line stepped up. Squad depth in the forward positions is still a work in progress.
I think Clare have the edge on this fixture; middle third will be crucial and the likes of Kelly and Galvin are standouts here. Clare if they regroup will advance from this encounter; they need to make to Croke Park and this motivation will see a four point win. Wexford will be left to rue another missed All Ireland series.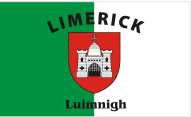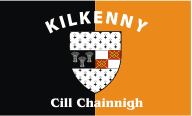 This is an intriguing fixture. Thurles. Limerick face off against Kilkenny against this year, looking to see how far they have progressed this year under the management of John Kiely. Last year saw poor Limerick shot selection, team formation issues in their loss to Kilkenny in Nowlan Park. Have Limerick evolved?
Kilkenny come into this encounter after two exhausting games against Galway in the Leinster SHC final. Three games in three weeks has being the scourge of many an intercounty hurling team this year and wondering if performance levels diminish given the heavy playing schedule?
Both sides name two personnel changes. Finn, Casey and English has being the first choice full back line and is restored for this fixture. Darragh O'Donovan has being the prominent midfield partner for Cian Lynch this season so the team selections are no surprise. The side is loaded with pace, talent but their work rate, conviction and determination will be tested by this Kilkenny side.
Colin Fennelly comes back into the Kilkenny side. The pacy full forward was a live threat last weekend, coming into form at the right time of year. Quality lineup with standout young hurlers in the mix. Cillian Buckley, Padraic Walsh, TJ Reid are playing outstanding hurling this season.
The game itself will be decided on two things. How will Limerick deal with the physicality that Kilkenny will bring to the table? I think given the profile of the squad, speed and pace is not an issue. Limerick traditionally have not feared Kilkenny physicality. The second question is Limerick's composure and temperament when Kilkenny hit a scoring streak in this encounter? Limerick have shown composure particularly against Tipperary and Cork in the Munster SHC; refused to panic and did not lose either match but Kilkenny and those black and amber jerseys bring another level to that.
Huge games are required from Limerick. The focus point will be Declan Hannan at half-back, look to secure a defensive platform and allow Lynch and O'Donovan to support their forward line with increasing regularity. Lynch has the ability to change the course of the game with a split second pass or score. Limerick need to create space for the Patrickswell native to do damage.
The half-forward line of Limerick need to gain parity tomorrow. Potential aplenty in the unit but they cannot go quiet in this contest. The full forward line will be determine by the half forward line tussles; Flanagan needs to stay prominent in and around the Kilkenny full back line, occasionally head out the pitch to draw Walsh out but there needs to be a full forward threat tomorrow. Mulcahy and Gillane will look for quick ball to impress; goal threat is vital for Limerick tomorrow. If any Limerick forward is off form, the squad bench needs to be exercised. Limerick speed and movement needs to test Kilkenny out early doors; see if there is any residual effects from the Leinster SHC final last weekend?
A game which could deliver fireworks. Limerick have progressed this year. Their NHL 1B promotion was evidence of this but to beat Kilkenny would be a massive morale boosting win. Limerick for me are not the finished product and I think Kilkenny may benefit from Limerick lapses to nick this encounter. When you consider Richie Hogan to come into the proceedings in the second half, my verdict is Kilkenny but only just.