All the pregame build up is nearly complete and on Sunday evening, we should know the two teams who will advance to the All Ireland Hurling Final next month. Novel pairings which also are local derby contests, yet another element to whet the appetite of the supporters who will travel in huge numbers to Croke Park this weekend. Hawkeye Sidekick tries to predict the winners.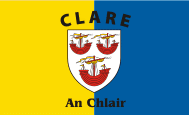 Reigning All Ireland Champions Galway face their cross border neighbor Clare in a mouth watering opening fixture on Saturday. Clare have regrouped extremely well after their devastating Munster SHC final loss to Cork. Their performance against Wexford two weeks ago showed excellent tempo, game management and ability to create for their inside full forward line.
How do Clare win this contest? Their running game has to be established early, showcasing their pace and mobility to cause Galway defensively issues and test out James Skehill in goal. The attacking tactics need to vary during the contest; run game established but also need to create the space for John Conlon and Shane O'Donnell inside to create goal scoring opportunities.
Clare defensively may deploy a sweeper in front of David McInerney to negate the goal threat of Glynn. Cleary at half-back needs to be strong aerially and kept his positional shape throughout but it will be a tall order considering the movement of the Galway forward line on show. Canning, Mannion, Cooney are all well capable of scoring heavily if given the time and space to.
How do Galway win this contest? They negate the influence of Clare's talisman Tony Kelly who will look to roam around the middle third. Who picks up Kelly is another story entirely as Gearoid McInerney to sit in the half back slot and kept the defensive shape. The onus may be on the wing backs and wing forwards to assist in tracking Kelly's runs from deep.
The Clare puck out strategy needs to be tested to the max, still question marks on Donal Tuohy's distribution and if Galway decided to push on the Clare puck out early, Tuohy will be put under pressure to find Clare team mates forty / fifty meters away. If that does not work, then the direct ball will need to be hit and that plays into the hands of Galway with their physicality and aerial ability.
After a promising opening from Clare, I expect Galway's middle third to make the necessary adjustments to win this contest by five or six points. The only way Clare win is if John Conlon scores a couple of goals but that looks unlikely given Daithi Burke's form this season. The form full back of this semi-final weekend; that will be an outstanding duel. Galway's ability to score from distance will negate the defensive setup deployed by Clare.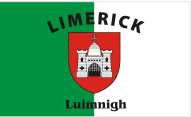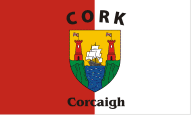 This fixture is very much a 50/50 call. Both sides come into this contest with questions to answer. Cork and Limerick have had indifferent cameos at Croke Park in recent years; composure and holding one's nerve will be the key facets in this fixture. Cork come into this game as favorites; they are the Munster SHC kingpins. Their skill set and ability to score is outstanding but Limerick's youth and potential cannot be ignored.
How do Cork win this contest? Negate Limerick's middle third. Limerick's middle third distribution has being a standout facet this season resulting in several eye catching scores from the Limerick forward line. Can Mark Ellis impose aerial dominance to proceedings and distribute quality ball to the inside full forward line where Horgan, Lehane will look to prosper with early scores.
How do Limerick win this contest? Cork's contrasting performance levels during games has being striking. Brilliance and mediocrity at different intervals of games have being to the fore. Limerick need to keep calm and execute their game plan, do not let the occasion get to them or pass them by. Cork will provide chances for Limerick to gain a foothold in this contest but Limerick have to be accurate in game management and shot selection; question marks on how the side will deal with Croke Park for me personally.
Squad depth may play a vital role here. If Limerick can be close to Cork heading into the final quarter, they have excellent attacking options to come in and change the game. Dowling, Casey and Nash could provide timely cameos. Cork's bench is good but question whether their bench can provide such a contribution.
If Cork can learn lessons from their All Ireland Semi-Final loss last year where the lack of action (four weeks since their last game) was a factor, Cork should advance to the All Ireland final. They look stronger in the skill set department and there is a real potency to their attacking unit this season. Rumors of Harnedy missing out look wide off the mark, he will start and thus I edge this game to Cork but hope that Limerick can first off produce a performance and leave everything on the field. No Croke Park collapse please Limerick!