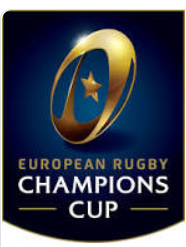 Sunday 1pm European Cup kickoffs. They do nothing for me I am afraid. Any fixtures during this timeslot that I have seen usually are slow to get going and so it proved here in Thomond Park yesterday.
A woefully labored first thirty minutes erupted into life as Munster Rugby increased the tempo, improved ruck ball presentation just before half-time to build a decisive 14-6 lead.
Good Ospreys Start
Ospreys to their credit started reasonably well. Price controlling well from half back and on another day could have had an early intercept try only for North to slip at an inopportune moment. Breakdown success with a number of turnover ball. Things looked good for the Welsh side. 0-6 the minimum return for their efforts after thirty minutes.
Munster finish opening half strong
The home support in attendance were becoming increasingly restless as the game entered the second quarter. Zero platform and the slow ruck ball was increasingly a work hazard for Murray to deal with. The box kick tactic not creating any territory. Stagnant attacking play behind the gain line.
The frustration was etched on Niall Scannell's face as he looked for the ball off the ball boy just on thirty minutes. He realized that the team needed to create tempo and it duly came with a good line out setting up primary attacking ball.
Murray connected with Sammy Arnold and the center created a big gain line break which Ospreys failed to recover from defensively. Stander crashing over. The Ospreys resistance breached. 7-6. Munster Rugby confidence slowly being restored.
Ospreys were now conceding penalties and allowing Munster Rugby prime field position. Munster Rugby's pack taking it up and Archer spotting a gap close in to touchdown on the posts. 14-6. Half-time.
Second Half Procession
The second half saw Munster Rugby continue to build pressure and Sammy Arnold's carry saw Murray crash over from short range. Good support work from Munster Rugby on the Arnold carry.
A star is born
The bonus point try duly arrived and it prompted the biggest roar of the afternoon. Craig Casey exudes positive vibes. For a young player, he is showing great leadership and game management barking out orders to his pack at scrum-time. A sniping run and Casey was over. Peter Stringer type try.
Casey was quickly brought down to earth as he was on the end of an accidental knee. It did not look good as he went off the pitch for the HIA but he returned soon after. A performance of much promise, the future is bright for the Shannon RFC player.
CJ Stander then concluded the scoring. More Munster Rugby pack pressure at scrum time. Stander with the ball at the back of the scrum and then faced with a 1:1 against half-back Price crashed over. Craig Casey with support for Stander if he required it. 33-6.
A much needed win for the Munster Rugby side. There were patches of attacking promise in the second half. Nash on the wing showed well, nice aerial take in the opening period. Arnold showed well with attacking ball. Goggin embracing the wing position showing his versatility.
Future turns to Guinness Pro14
A good hit out but Johann van Graan and management know that Guinness Pro14 form is paramount now until the end of the regular season. A couple of weeks to recharge and go ahead for the next block of fixtures in a competitive Conference A.
Another pool of death next season may ensue if Munster Rugby lose further ground to the likes of Edinburgh Rugby, Scarlets or Connacht Rugby in the next block of games.
Ospreys on the other hand are having a nightmare season. Hopefully, the club can regroup and finish the season strong. I met several supporters in Limerick at the weekend, great crew. This competition and Guinness Pro14 need a strong Ospreys side. Mike Ruddock's appointment is a good start but more assistance is required on the squad front to increase the depth chart.