The semi-final draw sees La Rochelle host Leinster Rugby while there is a southwest French derby with Toulouse and Bordeaux-Begles renewing acquaintances. Hawkeye Sidekick reflects on the weekend that was.
The cream will always rise to the top of these competitions and we have the four best teams in the tournament still left. Bordeaux-Begles perhaps the surprise package with their dramatic win over Racing 92 today.
They backed up their resounding win over Bristol Bears in the previous round. The other three teams remaining have shown sublime moments in the tournament.
La Rochelle excite but weak points need addressing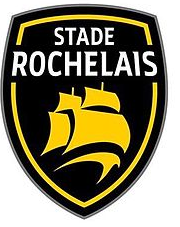 Let's start with La Rochelle first. I called it when the last sixteen draw was made that this was a superb opportunity for Ronan O'Gara's side to advance to the final four.
No disrespect to Gloucester Rugby or Sale Sharks but this section of the draw was softer than the other side.
La Rochelle have negotiated these fixtures with some superb passages of play but also shown vulnerability in their restarts and defensive out wide.
La Rochelle were perhaps a bit nervous in that opening half against Sale Sharks. The kicking game nullified their threat as Sale Sharks grew into the game.
The side though on the restart flexed their muscles and Sale Sharks were dispatched with minimum of fuss; self-inflicted Sale Sharks errors opened the game up and cue La Rochelle to run their offload game.
Vito was exceptional. Forty plus points was a good afternoon's return. Aldritt was a monster with ball in hand but there is still scope for improvement and that must please O'Gara and Gibbs.
Leinster Rugby produce standout performance of the weekend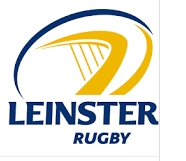 Leinster Rugby at Sandy Park were awesome. Exeter Chiefs could not have dreamed of a better start.
O'Flaherty elusive in his ball carrying and suddenly the Chiefs were 14-0 up. Most teams would have been rattled, conceded the game but Leinster Rugby's composure to secure a platform and get back in the game will strike fear into the teams remaining in the tournament.
Exeter Chiefs are not usually rattled in their home patch but that is exactly what happened yesterday after the opening quarter.
Leinster Rugby started to move the point of attack at a rate of knots and Exeter Chiefs big defensive units were suddenly taken out of the game.
Massive gain line breaks from the Leinster Rugby back three ensued. Massive contributions from the Leinster Rugby back row unit as they started to control the breakdown area.
Larmour and Lowe had storming games with ball in hand. Keenan as well providing attacking threat hitting the line but Ross Byrne's contribution was sensational and poses a big selection poser for Cullen and Lancaster.
Byrne's kicking game is pretty flawless but it was his game management and attacking calls that stood out. He came in at a critical time and the player elevated the game of those around him. Byrne is chasing hard for the ten jersey on that semi-final.
Exeter Chiefs to their credit never gave up. Ewers try on an another day would have been the cue for the side to dominate but it was not to be.
The passage of play in that final quarter were Exeter within five meters out were getting pushed back by a relentless Leinster Rugby defensive wall.
No one does that to the Exeter Chiefs particularly at Sandy Park. 22-34 win and it is the hallmark performance so far in this knockout phase of the tournament.
Jalibert's boot sends Racing 92 packing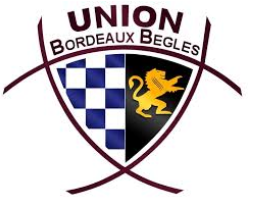 Racing 92 came into the game against Bordeaux-Begles with selection issues. Several marquee players out and Bordeaux-Begles seized their opportunity. Their style of play is well balanced.
Jalibert's big boot is the focal point and it was fitting that he clinched the win with that monster penalty at the death.
Racing 92 will rue missed chances during this loss but they do give you chances and it came back to haunt them today.
Toulouse take care of Clermont; local derby awaits
Bordeaux-Begles will advance to the last four with zero pressure on their shoulders. This is a superb way to be going into the big fixture as most critics will write off their chances.
It is a tricky proposition for a Toulouse side who after last week's scoring fest at Thomond Park got back to basics with a solid pack platform to secure a long overdue win at ASM Clermont who threatened at times but had not the consistent quality to secure the win.
Toulouse and Bordeaux-Begles will be an unique fixture in this tournament. It is effectively a local derby game and it would be magical if fans were in attendance.
Toulouse have shown their pack physicality and creativity so it will be very much up to Bordeaux-Begles to up their game to the next level again but a local derby as they say rips up the form book.
ROG vs. Leinster Rugby
I am fascinated by this La Rochelle vs. Leinster Rugby fixture. The La Rochelle pack is huge and skillful. Skelton yesterday was exceptional in his second row play. He got into Sale Sharks from minute one and provided massive go forward ball throughout.
How do La Rochelle play this? KBA will be used but this is a Leinster Rugby side who have dominated teams at the breakdown. Conan, van der Flier and Ruddock yesterday were incredible.
La Rochelle are a side who are fun to watch but this is where O'Gara and Gibbs need to provide a game plan which gets the team over the line at the business end of the season.
It is all well and good to offload in open play but the structures in defense, restart need to tighten up and if the same issues happen in the semi-final, there is no better team than Leinster Rugby to keep the scoreboard ticking over.
For La Rochelle, it is a big occasion but management will be the first to acknowledge that the performance levels in the last two weeks will not be good enough to beat Leinster Rugby. The tactical battle is going to be a joy to watch!