We have reached August which means that the All Ireland SHC is fast approaching a dramatic conclusion. Four teams still have Liam McCarthy aspirations. Hawkeye Sidekick identifies five pregame talking points ahead of the Limerick vs. Waterford fixture.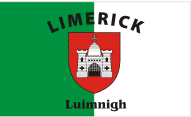 Can Limerick address their opening half issues?
This statement may seem harsh given Limerick's margin of victory in the championship so far but the tale of the tape is that Limerick have struggled for cohesion and consistency in their opening half performances thus far in the championship.
Cork and Tipperary put Limerick under pressure early as Limerick struggled to find rhythm. Limerick can thank key contributions from the likes of Kyle Hayes and Cian Lynch for steadying the ship in those halves.
Tipperary in the opening half perhaps provided other teams with the template to beat Limerick. Their direct ball style creating two goals and exposing Declan Hannon's tracking back in the process. Will Waterford be prepared to make runs from deep using this tactic to create goals to win this fixture?
Limerick's second half display against Tipperary was incredible but the opening half performance needs to be spot on now. The performance for the entire contest is required now and it will be interesting to see how Limerick come off the blocks after a couple of weeks hiatus.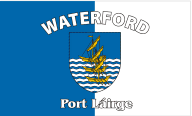 Can Waterford improve their third quarter showing?
Waterford is a dangerous proposition for Limerick. Waterford under Liam Cahill have the pace and skill to put it up to the reigning champions but to do so they will need to improve their third quarter performance.
Waterford have allowed teams to get back at them in the third quarter of games. Laois, Galway and Tipperary came back strong in this period of play and a repeat tomorrow will see Waterford behind the eight ball looking for an inspirational goal(s) to get back into the contest.
Full back line units key to victory
Limerick have struggled to find the sufficient balance in the full back line this season. Richie English has returned but has had mixed outings at full back.
Dan Morrissey rescued Limerick coming off the bench in the Munster SHC final slotting into the full back slot so Limerick management may have stepped upon the right balance with the excellent Sean Finn and Barry Nash on either corner.
Waterford to win this contest need to score goals. We need to see them commit players inside and look to create space for Dessie Hutchinson at opportune times. Time will tell.
Waterford's full back line like Limerick have had difficult moments. Tipperary like they did against Limerick exposed full back vulnerabilities to score a couple of goals last weekend and created a couple more chances.
The Limerick full forward line are primed to score several goals in a championship outing. Gillane, Flanagan and Casey are dangerous players left in 1:1 situations.
Waterford will need to be on their guard as Limerick are well capable of creating and scoring goals if space is afforded to the full forward line inside. Add Graeme Mulcahy to the mix and it is a potent full forward line unit.
Midfield area battle looks epic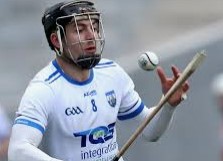 The battle in the middle third looks incredibly poised. Jamie Barron has being the standout midfielder in the championship to date. His work rate and scoring prowess means that William O'Donoghue will have a busy afternoon monitoring and attempting to quieten the influential Waterford player.
The talent in both teams in this area of the pitch is immense. Callum Lyons and Kyle Hayes are revolutionizing the wing back position. Their speed is creating problems for opposition from deep.
Cian Lynch and Austin Gleeson have provided genuine immaculate moments in the championship. With Joe Canning departing stage left, these two players potentially are focal marquee players for the general public.
It is going to be interesting to see which team starts better and executes their run game which is a key trait of either side. The first quarter exchanges could be pivotal and a platform in the midfield area will be huge in determining the outcome of this semi-final.
Discipline
Both sides go into this game fully aware that discipline will be huge. Limerick and Waterford do walk the disciplinary tightrope; their tackling is physical, abrasive and sometimes can result in a rising free count.
There have been flashpoints for both sides in this championship so match referee John Keenan will need to have his homework done. Off the ball incidents will be spotted and dealt with tomorrow.
When Limerick met Waterford in the Allianz National Hurling league fixture this season, it was an incredibly feisty affair. The officiating crew on the day lost control early and there was an undercurrent to the fixture thereafter culminating in red cards at full time with fists and kicks on players aplenty.
John Keenan has a difficult job tomorrow. Both sides have revenge on their mind. How does Keenan let the game flow without letting the game become a flashpoint incident filled contest? His early decisions will be keenly noted. It will set the tone for a potential barnstormer of a fixture.