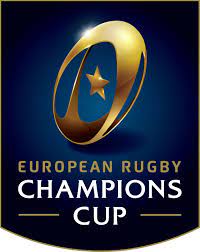 This European Rugby Champions Cup tournament opening pool phase was always going to be a tricky schedule to manage. The Covid-19 situation causing fixture postponements with differing governance decisions. No contingency planning ahead of time if fixtures fell by the wayside.
The fear and concern has always been that these Covid-19 related fixtures would completely jeopardize the integrity of the competition and playoff picture. The events of today has confirmed those fears.
Why leave the cancellations of the Toulouse vs. Cardiff Blues and Leicester Tigers vs. Bordeaux-Begles to mid-afternoon the day before the game? You would suspect supporters from Cardiff and Bordeaux-Begles were in transit for these fixtures when news filtered through today.
No genuine concern or apologies from the organizers for any away supporters who are spending their hard earned money on supporting their teams in these fixtures. The decision making and announcements should have been called at least yesterday.
The Welford Road fixture perhaps less impacted in terms of the playoff picture. Bordeaux-Begles will still qualify for the last sixteen, probably finish either sixth, seventh or eighth in their pool. The French side represent a massive test for whoever is placed in the top three of Pool A. Leicester Tiger by virtue of the walkover (28-0) could clinch a top seed berth if Harlequins do not secure a bonus point at home to Castres.
However, the situation is so different in Toulouse where the reigning champions are now sweating on results to go their way to even secure a top eight berth from their pool. Toulouse and French rugby officials are furious at the late decision to scratch this fixture. Toulouse like Leinster Rugby had a squad named for the crunch fixture against Cardiff Blues. ERC medical team thought different. A walkover issued and throws Toulouse into disarray.
The irony is that Cardiff Blues are the side to secure the five points from today's Toulouse ruling, a side who were decimated at the start of the campaign due to squad quarantine after their disastrous South African tour. Cardiff Blues have now an outside chance of qualification. They will rely on Harlequins doing the business against Castres and Wasps not coming away from Thomond Park with any points on Sunday. Stade could feature but it would a massive points turnaround to have the Parisian club in the last sixteen!
Toulouse and French clubs now understand the issues that Leinster Rugby faced when their round two fixture against Montpellier was called in similar circumstances. ERC called it and that was that. I would love to know what constitutes a postponement? The comments today suggested that it was because of the medical team's assessment of more potential infections among the Toulouse squad prompted the decision.
If Toulouse do qualify, then they will be a seventh or eighth seed and hanging by a thread. What a reward for either Ulster Rugby or Racing 92 for finishing their pool as top seeds of Pool B. The postponement confirms Connacht Rugby's ticket into the big dance come the Spring time, superb feat for the province but it would have been nice to see the side having to produce a performance on the pitch in Paris to secure the playoff berth. My opinion here.
The playoffs have been plighted by the pandemic, playoff runs impacted by cancellations. Will there be dissent among the big clubs here on tournament organization and governance. Will they look at setting up a breakaway competition?
The ERC governance of postponements has been inconsistent. Round three cancellations resulted in two points awarded for all sides impacted. What happened to the Welsh and Irish sides who had no option but play their opening round fixtures? It has been a mess from start to finish.
I would suggest for the ERC tournament organizers to sit down and seriously reflect what has transpired this season. The communication on fixture postponements has been slow, decisions coming far too late during matchday week. Toulouse anxiously wait on their playoff berths. What a story it would be if the reigning champions were knocked out this weekend? Outside bet but it could be possible.
An interesting subplot as the opening round pool phase of this tournament reaches a climax. The tournament organizers will need to be braced for a French backlash now after the Toulouse fixture decision. Leinster Rugby and the Welsh regions now have a powerful ally in their utter disapproval of how the fixture schedule has been run. Interesting times ahead!