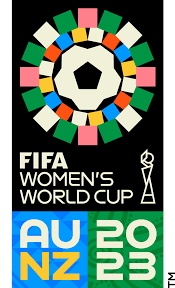 An interesting opening week of the FIFA Women's World Cup. Some of the early tournament favourites impressing while others are of risk of missing out on the last sixteen.
Hawkeye Sidekick reflects on the first week of the tournament and looks ahead to the second week of the tournament which produce some interesting storylines.
Group A
At the start of this tournament, this looked a routine group to call but given the results to date, all bets are off. Switzerland lead the group and need at least a point to secure a last sixteen berth. New Zealand have shown massive inconsistency with their opening win over Norway followed up with a disappointing reversal to the Philippines.
The co-hosts look vulnerable with a fixture against Switzerland to conclude this group. A penalty and not much else in the final third. Their performances have been true to the form guide and it looks like heartbreak for New Zealand in the group stage.
Norway have been the letdown of the tournament. A team vaunted but this current squad has shown zero cohesion in the final third and look defensively vulnerable. Norway face the Philippines to close out the group and should secure a win but will this be enough?
Switzerland have been methodological and well organised. They should top the group. Norway will be my tip for second but either they or New Zealand will go no further in the last sixteen of this competition.
Group B
Bittersweet emotions on how this group has gone. Republic of Ireland are out of tournament contention but the story of the group has been Nigeria whose pace and skill has caused Canada and Australia big issues.
Nigeria have brushed aside pre-tournament angst to impose their tempo and style on this tournament something that the Republic of Ireland have failed to do. Nigeria have delivered performances in their first two games.
I have been disappointed with the Republic of Ireland. They showed a complete lack of ambition against an Australian side who have looked average without Sam Kerr and then self-inflicted wounds to lose to Canada.
A lack of squad depth in the final third seen to full effect and individual mistakes have scuppered this tournament for Vera Pauw's charges. O'Riordan and Caldwell must wonder what they need to do to get on the team. Connolly's presence in midfield has been missed. The final third has struggled to score goals. Finn exclusion coming back to haunt the squad with the Payne injury withdrawal.
Australia's lack of defensive pace exposed against Nigeria and unless Sam Kerr can come back to the starting lineup look destined for an early tournament exit. Canada have warmed slowly to the task with their second half performance against the Republic of Ireland suggesting more is to come from Bev Priestman's charges. Nigeria and Canada to advance.
Group C
A group which has followed form to a tee. Japan and Spain have provided some nice cameos so far but Zambia and Costa Rica have been outmatched. Zambia's injury curse has not helped matter in terms of group competitiveness and Costa Rica as predicted have little struggled in this group. The top two faceoff on Monday and the result will determine both sides passage in the knockout rounds.
Group D
England have looked vulnerable in this group campaign. Kiera Walsh's injury is the last thing that England need with the likes of Fran Kirby, Leah Williamson and Beth Mead out of the tournament already. Mead's absence has been huge. There has been zero width from England out wide.
Beth Mead's ability to create chances has been sorely missed for the likes of Russo who has struggled to get into this tournament. England defensively have had their nervy moments but Mary Earps continues to impress albeit the side has to pick up the quality in all areas.
England should account for China in the next round of games. Haiti has shown some nice footballing passages of play but their inability to beat China who were down to ten players for seventy minutes exposed a lack of final third quality. The penalty that lost Haiti the game today exposing yet more individual defensive lapses.
China will struggle unless against England they provide more passing accuracy next week. Haiti in the final third lacked any ideas and quality to convert gilt-edged opportunities.
Denmark have been good against England and China. They created chances after the early Lauren James opener.
Harder is a quality striker and should be in the goals against Haiti who are out of tournament contention. England and Denmark advance but these teams need to improve their performance massively ahead of last sixteen action.
Group E
As predicted, USA got an early stern test from the Netherlands who look in pole position to secure top spot in the group. Horan's equaliser secured a point for the USA but that misfiring Vietnam final third performance will haunt them heading into the last sixteen. Portugal next for the USA and you just hope Portugal play with freedom and take the lead early to setup an intriguing storyline.
USA should have sufficient quality to advance from the group but there is enough in these two performances to indicate that USA's grip on the World Cup is slipping. Vietnam have surprised me in terms of competitiveness but they have shown little in the final third.
The Netherlands look primed to hit a couple of goals against Vietnam to finish this group as winners. USA to finish second and this could change the tournament dynamics significantly.
Group F
Brazil in pole position to top this group. Panama unable to retain possession and shape against a rampant Brazilian team.
Panama will look to the Jamaica as the key game to secure points with Shaw unavailable. France have disappointed massively so far in the tournament and need to up the performance levels against Brazil. The lack of final third cohesion has been stark. France should have enough to get through but it could be an early exit for Le Bleu. Brazil to top the group.
Group G
South Africa and Argentina have effectively opened the door for Sweden and Italy to seize control of this group. 2-2 draw today exposed both South Africa and Argentina defensively. Sweden have started slowly with a late win over South Africa but they know that the performance levels must increase starting with Italy who will look at South Africa as a game that they can win. Argentina have shown flashes of attacking brilliance but that defensive unit will provide opposition with goalscoring opportunities. Sweden and Italy should advance.
Group H
Germany with an emphatic win over Morocco who could not live with the tempo, physicality and power of the German side. Colombia are Germany's next opponent and that should be a proper barometer on how good this German side actually are. Colombia have been compact and provided good attacking moments in their 2-0 win over South Korea who look like struggling in this group along with Morocco. Germany and Colombia to advance.