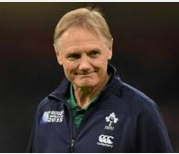 After a 18-9 reversal to Australia in the first June test series international, Ireland have it all to do to level the series in Melbourne this Saturday morning. Hawkeye Sidekick reflects on the key pregame talking points.
Australia: Steady as she goes
Given the performance of the side last weekend where the team impressed in all facets of play, it was hardly a surprise that Michael Cheika and management did not wield any changes for this second test match.
Australia impressed me with their work rate, physicality and aerial prowess where Folau was a constant menace for Ireland in the aerial exchanges.
The breakdown performance of Hooper and Pocock was sensational at times and more of the same will be the message from Australian Rugby management.
A week further to improve cohesion in the various pack and back units, expecting more fluency from the Australian half backs to unleash their three quarters faster, a dream scenario for Kerevi and Beale. The line out battle will be keenly watched, will their be an improvement in the set piece this weekend?
Ireland Hooker Selection
Joe Schmidt has named some expected personnel changes but the hooker position team news was a surprise to me personally. The absence of Sean Cronin from the twenty-three man squad is a key talking point.
Rob Herring got valuable game minutes last weekend; did fine in a pressurized environment. Niall Scannell gets his opportunity to prove his worth in this second test match. Herring goes to the bench and Cronin has a free weekend.
Sean Cronin is an outstanding mobile hooker, his line out execution has improved this season. There are rumors that his scrummaging last weekend was pinpointed in video analysis but I find that harsh.
Is Cronin part of Joe Schmidt's plans? Unless Cronin can stake a claim for game minutes next weekend, it looks like Cronin's ambitions to feature in an Ireland RWC 2019 squad could be in serious jeopardy, think there is more to this than just alleged form last weekend.
Ireland Breakdown SOS
The breakdown battle for Ireland was a constant struggle last weekend. When Hooper and Pocock are in full flow like they were last weekend, they make world class back rowers look stupid and at times, it was like that unfortunately.
Jordi Murphy, Peter O'Mahony and CJ Stander all struggled to create a platform for Ireland in this area and the selection of Dan Leavy to this test match is no surprise. Leavy has being outstanding in this facet of play this season for club and country.
I would expect Ireland management to monitor Hooper and Pocock particularly; look to negate their effect on the breakdown with comprehensive clear outs early doors, expect James Ryan to play a huge part in this game plan.
Ireland need solid, quick ruck ball and this is the ask of the back row unit this weekend. With Sexton chomping at the bit to unleash Ringrose and Henshaw on the outside, this test match series for Ireland rests on the back row unit.
End of Season Fatigue
Ireland's impact off the bench last weekend was incredibly flat. There was no injection of work rate and energy to proceedings. Is this due to the end of the season and fatigue of a long hard season?
The bench this weekend for Ireland looks genuinely exciting. The prospect of Tadhg Beirne with ball in hand and breakdown work is a sight that I am looking forward to see. Porter, Larmour, Carbery will look to provide something different in the third quarter on their introductions.
This weekend will require the full twenty-three man squad to deliver for Ireland. Australia will have improved from last week, hopefully Ireland have not missed the boat in terms of last weekend but with Sexton at ten, Ireland have a chance.
Ireland Half-Back Conundrum
Just for arguments sake and Ireland do win in Melbourne, what does Joe Schmidt and Ireland management do in terms of the nine position? Conor Murray again starts with John Cooney primed to make an impact in the final quarter (or sooner).
This tour was a perfect opportunity to evaluate the depth chart at nine. Marmion needs game time as well to impress; the same could be said for the likes of Ross Byrne at ten but with no midweek games for the squad, it raises questions on the depth chart.
Regardless of the result this weekend, Schmidt and Ireland management need to give sufficient game time for nine and ten personnel. The question is less of a poser if Australia win this weekend but there is no form guide on depth chart for nine / ten at this time which with more than twelve months to go before the RWC, it is a concern.