An interesting opening round of the Guinness Pro 14 competition for the Irish provinces who had three wins and one loss, a loss which will hurt the Connacht Rugby management and playing staff. Hawkeye Sidekick reflects.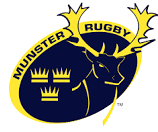 38-0. Munster opened their account with an emphatic victory over a Cheetahs side who looked like a side which had their playing squad ripped away in the off-season. 
Twenty players left the Cheetahs since their playoff loss to the Scarlets with numerous key players from last season leading the exodus. Venter, Marais, Cassiem and Blommetjies have gone to pastures new this season and unfortunately you cannot replace players of this caliber overnight. Cheetahs were primed for the taking and Munster Rugby were not going to be asked twice.
The game was a preseason friendly for all intensive purposes. Munster Rugby having to defend their line on a couple of occasions but it was an exercise for the side in ball handling, line break creation and getting minutes in the legs of the players. Mission accomplished.
The Munster Rugby player to the fore this preseason has being Darren Sweetnam. The Cork native produced more quality numbers during this contest. Eight carries for 134 meters gained; his line break for Rory Scannell's try was excellent as he identified the defensive misread from the Cheetahs; his burst of pace was devastating and his offload to Scannell on point. 
The good news for Munster Rugby was that no injuries were sustained and newcomers to the squad this season showed well. Haley from full back showed his ability hitting the line albeit his passing will need to sharpen up. Neil Cronin provided an excellent cameo from nine; quick distribution to Hanrahan who also had a keynote performance with seventy-seven meters gained.
Joey Carbery even got his debut and the potential from his second half cameo from ten was there for all to see; quick decision making, looking to orchestrate and launch runners with fast distribution. His game management and line break creation will be a key asset for Munster this season. 
Arno Botha has already become a cult hero with the Thomond Park faithful. Physicality with and without the ball. His sixteen tackles and ninety-three meters gained from fifteen carries was an excellent cameo and provided Botha remains fit will be an invaluable asset to the province during the international breaks. 
A solid win. Yes, there were blotched passes to hand, blotched try scoring opportunities but the expectation is that the skill set will improve with each passing week. The game in effect was a free hit; the season starts this weekend with a trip to the Glasgow Warriors where a stern test awaits.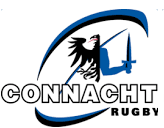 I feel like a broken record with regards to Connacht Rugby. I have read many respected fans blogs on the narrow 27-26 loss to Glasgow Warriors; positive sentiments on the attacking side of the ball but the Achilles heel from last season made its trademark arrival. 
Disastrous start to the contest with an early try concession to the dangerous Tommy Seymour, Connacht Rugby climbed off the floor to launch their response; a ten point salvo showcasing fast uptempo possession, excellent game management from Carty to setup Kelleher's try.
10-5 in front, time to consolidate but the side's sheer inability to execute their restarts saw a second Glasgow try conceded soon after. The try from Turner was a defensive coaches nightmare, misreads aplenty as Turner ran untouched.
This game was in Connacht's hands in the third quarter but when they had Glasgow Warriors by the throat, they lacked the clinical conviction to get the job. The period when Adam Hastings was sin binned was the opportunity to close the fixture out but instead Connacht Rugby surrendered territory and allowed their visitors to score a bonus point fourth try.
For Connacht Rugby to be considered a serious Pro 14 contender again, the game management and leadership on the pitch during these key game moment situations has to improve. Blade was energetic but at times played his side into trouble with quick tap and goes once too often. Carty was on point with the tee but faded in the third quarter to be replaced by Ronaldson who despite being solid was on the max of his skill set limits when he attempted the last minute conversion. Horowitz is required to step up the competition at ten pronto. 
The preceding drop goal attempt as well from Connacht Rugby was ambitious at best. Andy Friend has learned more in this eighty minutes than the whole preseason fixture schedule. The old failings of last season were in full effect and need to be addressed as soon as possible but with home games against Scarlets and Leinster Rugby, there is a fear of Connacht Rugby being cast adrift early doors in conference play.
I still remain hopeful for Connacht Rugby this season. Andy Friend is an ambitious head coach, his playing ethos fits well with the side and with the likes of Kelleher continuing to produce big numbers (one try, 131 meters from thirteen carries), the attacking side of the ball is going to take care of itself. The defensive and restart sides of the game are a different story.

I feared for Ulster Rugby ahead of this fixture but the side and the fan base produced a stirring performance to defeat Guinness Pro 14 finalists Scarlets at Kingspan Stadium. 
The work rate, the application, the ability to absorb Scarlets attacking threat was exceptional from Ulster Rugby. Nick Timoney's tackle count emphasized this point; thirteen tackles throughout the eighty minutes, one of which was a timely contribution at the death when Scarlets looked destined to score.
The half back partnership of Cooney and Burns has the potential to gel into an effective duo. Burns looking to play off the cuff and the unit's kicking game was on point. Cooney has continued from last season, his leadership in the final quarter when the game was in the balance was superb and has to be a serious contender for November series game time for Ireland. McPhilips is also a viable option, good headache for McFarland to have!
The back line looked exciting. Speight's movement and ability to win the gain line battle was on point. Craig Gilroy's stealth and speed was to the fore in an eyecatching performance with a 100+ meters gained performance. Will Addison's cameo at full back suggests a nice option for Ulster Rugby hitting the line. 
After the nightmare of last season, Ulster Rugby needed to start the league in positive fashion. This result will work wonders for the morale of the squad and fan base ahead of another home fixture to Edinburgh Rugby, a key fixture in the context of conference play already. 
I questioned Leinster's leadership and nous during a recent podcast. I got my answer last Friday with a superb come from behind victory over a Cardiff Blues side who will be struggling to come up with an explanation as to how they blew a fifteen point lead. 
This was a rip roaring contest from minute one and Cardiff Blues' performance is a warning for league opponents of their potency with ball in hand. Evans at ten is such a talent and with an exceptionally pacy back three, opposition will struggle to contain the threat. Harries in particular caught the eye on his league debut for Cardiff Blues. 
What makes this Leinster Rugby side so special? Their ability to develop players, constantly improving their basic skill set fundamentals coupled with exceptional endurance levels. This game got away from Cardiff Blues in the last quarter when fitness started to come to the fore.
Leinster Rugby's bench made a massive impact to the outcome of this game. The front row replacements were excellent. Andrew Porters started to torment in the set piece and Byran Byrne / Ed Byrne provided work rate and try scoring prowess to proceedings. Gibson-Park at nine provided fresh impetus with good distribution. Ross Byrne's conversion at death was ice cool clinical. 
Leinster Rugby are well primed for another successful season; Nacewa / Heaslip / Murphy and Strauss et al. may have departed but the new kids in the squad are ready to step up, provide leadership. Exciting times for the reigning European Champions Cup kingpins!