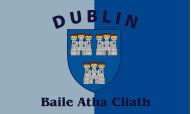 Four in a row. The elusive five in a row is nearly in reach for Dublin's senior footballers. Credit to Tyrone yesterday, they threw everything at Dublin and into the contest but once Paul Mannion slotted home an emphatic penalty in the opening period, this fixture had taken flight and predictable course. Hawkeye Sidekick pays tribute to this side who look destined to be considered the best Gaelic Football side ever if they win Sam Maguire next season! 
The record of Dublin under Jim Gavin is extraordinary. One championship loss since 2013 out of twenty-eight fixtures managed.
Another clean sweep of the key football titles this season. NFL triumph over Galway then saw a routine Leinster SFC success and any doubters will have being quietened by the performances in the Super Eights. Their road trip win in Omagh was one of the keynote performances this season; a potential banana skin fixture dealt with in efficient fashion.
Gavin's backroom staff is exceptional; their scouting network identifying the next Dublin stars (when to be brought in and contribute) is working superbly well right now and the team who look at upcoming opposition have being on point throughout consistently.
Jim Gavin is an incredible manager and his resume with Dublin footballers is unparalleled in the modern era.
This four in row side has seen evolution in the starting lineup. The likes of Scully, Howard, Murchan emerged this season. Con O'Callaghan for his age has two All Ireland Senior football titles to his name; a testament to Jim Gavin and management's confidence in the youth emerging from the setup. When you consider the likes of Bernard Brogan and Paul Flynn were not part of the subs bench, you start to see the strength in depth in this panel. 
The playing squad contains massive leadership. Stephen Cluxton in goal has revolutionized the position; his distribution from the restarts is his trademark and only Rory Beggan can consider himself to be on a par with the Dublin netminder this season. 
Pundits lazily pointed at the full back line as an area of weakness. Nope. The full back line has evolved over time. Different players evolving into different roles. McMahon, Cooper, Fitzsimons, Murchan have all impressed this season and when you consider the nous and game reading of Cian O'Sullivan in front of the full back line, the goal threat of opposition teams have being quickly nullified. 
The half back line has provided stellar support defensively as well as attacking options. McCafferey and Small started yesterday but is the versatility in the squad that the likes of Howard could slot into the wing back position to provide defensive stability if required. McCafferey's pace and ability to break opposition defenses with his searing runs have being exceptional this season. 
The midfield of Brian Fenton (yet to lose a championship game) and James McCarthy who yet again shows player versatility moving to the middle of the park from the half back line. Their ability to defend while chipping in with several scores from play was evident throughout the year, the same again yesterday and Tyrone had no answer for the midfield duo when Dublin exploded into action in the second quarter on. 
Diarmuid Connolly went to Boston for the summer. A massive loss but Dublin's forward line unit filled the void well. Ciaran Kilkenny elevated his game to the next level; his game management, his ability to distribute and look to burst past his opponent were hallmarks this season. Niall Scully's runs from deep saw key goals in the championship including yesterday. 
Every forward on the Dublin side has the composure and ability to do the right thing. The inside full forward line yesterday was full of life; the movement of O'Callaghan and Mannion was at times incredible. Dean Rock has being superb in these past two seasons both from play and placed balls. When you consider the likes of Andrews, McManamon in reserve; enough said.
There is no weak link in this Dublin side. Their ability to adapt to the opposition game plan a key trait. Damien Comer for Galway had an encouraging opening quarter in the All Ireland Semi-Final (1-1 scored) but Dublin then cut out the supply and defensively switched deeper to counteract the long ball in. Colm Cavanagh was moved into full forward yesterday; a penalty ensued but the next high ball in was emphatically caught by Howard. 
A team for the ages. Mayo will be back next season. Kerry if they can address the clear defensive and middle third issues may threaten. Galway, Tyrone, Donegal and Monaghan will look for another opportunity to challenge Dublin but do any of these sides have all the parts and belief to get past Dublin?
Serious doubts right now unless Dublin suffer an injury crisis but even then, squad depth is so strong and who is to say that more underage talent will be introduced to Jim Gavin's side next season. A scary thought! The standard that all other inter-county football teams have to aspire to and surpass. Daunting. Congratulations Dublin!