The marquee fixture of the hurling year is upon us. The reigning All Ireland SHC champions Limerick take on a Cork side who come into this final with confidence looking to bridge a sixteen year gap to win Liam McCarthy.
There are numerous talking points ahead of this final showpiece. Hawkeye Sidekick looks at some key talking points which could be ultimately decisive in who wins the All Ireland final.
Will weather dictate the style of play?
The worse fears of damp conditions at the start of the week for the big game are just that. Sunshine and showers with a 13kmph wind in Croke Park are ideal conditions for the big game on Sunday.
Cork and Patrick Collins looking to hit his targets (short preferably) to launch the running game from deep. Limerick looking to stop at source and perhaps deploy a three man midfield to negate the Cork half-back line overlaps.
The teams have no excuse. The pitch conditions will be optimal. It is up to each player to keep their nerve and produce their best performance on the day!
Limerick will look to setup half-back line platform to secure victory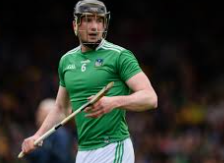 The reigning champions have experience of facing Cork this season. Cork threw Limerick different looks in the provincial encounter but Limerick figured Cork out to secure the win.
Limerick's half back line is the fulcrum of the side. If they are dominating, Limerick will be hard to stop particularly when the half-forward line is given massive amount of ball.
How do Cork combat Kyle Hayes as the wing back will look to roam forward at every opportunity? Robbie O'Flynn will need to guard against this threat which then reduces Cork's pace in the half forward line.
Declan Hannon will look to sit in the pocket and orchestrate proceedings. Limerick do not want Cork running at the Adare half-back so expect tactics to be drawn out to counteract this threat.
Inside full forward lines adopt different tactics
This is a contrast in styles for this final in the full forward line. Patrick Horgan will look to stay close to goal and latch onto any ball directed to him while Jack O'Connor will look to create space out the field to use his pace to create scoring chances. Alan Cadogan is another live threat inside if Cork management decide to start the player.
Limerick's inside full forward line will move throughout. Seamus Flanagan will look to pull Robert Downey out of position and do not be surprised if Cian Lynch or Peter Casey look to make runs from deep into the full back slot for goal chances.
Aaron Gillane similarly will look to test Cork defensively on the flanks to create chances. Limerick will be methodological in their approach so it will be interesting to see how Cork cut the space to the inside full forward line?
If Cork do look to squeeze the Limerick inside full forward line, they will invariably create space for the Limerick half forward line who have the form and reputation to score at a rate of knots. Lynch, Morrissey and Hegarty have the ability to take this game out of Cork's reach quite quickly.
Puck out strategy
I am still mystified at Kilkenny's tactics in the All Ireland semi-final. They made a cardinal sin to not start TJ Reid on Robert Downey in the full forward line but even more so the decision to not press on the puckout, an area of play which Patrick Collins has had issues with in this campaign.
Kilkenny were far too passive on the restart and allowed Cork to settle into the contest early. Collins visibly grew in confidence as he started to hit Cork half back and midfield options in the second half. Limerick will not allow this happen and expect a high press from the forward line and midfield area to force Collins to go long.
Limerick have probably the best puck out specialist in the game. Nicky Quaid's decision making and accuracy on the puckouts provides such confidence to those around him. Cork will need to disrupt early to sow the seeds of doubt in Limerick. It is a key aspect of this final. The early exchanges will be pivotal.
Horgan will let the game flow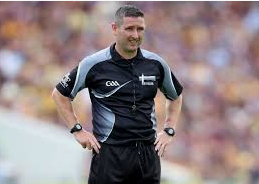 Fergal Horgan is the best intercounty hurling referee in the country. This appointment was a no brainer as the Tipperary native looks for the game to flow.
Horgan is astute in the physical contest. He realizes that physicality in the game is required and will look for players to battle it out but will not hesitate to sanction players if it goes over the top.
Limerick's discipline will need to be spot on. The tackle is an area where Limerick were pinged throughout the Allianz NHL and there have been flashpoints in this championship.
Fergal Horgan will not want to be the key man talked about post this fixture. He will have the two teams primed with instructions beforehand. Neither side should be worried on the appointment.
Bench impact
GIven the wet conditions, player will tire in the marquee fixture so the bench impact is going to be crucial entering into the final quarter.
Both sides have massive impact off the bench. Shane Kingston if on the bench is a marvelous asset to launch if the game is not going Cork's way.
It is a massive call to not start Shane Kingston given his outing against Kilkenny but Kieran Kingston and management may feel the winning of this game is down the stretch!
There is a question though for Cork management on squad depth. Why do I say this? The sight of Darragh Fitzgibbon reemerging to the Cork side in extra time of the All Ireland semi-final is why.
It indicates Cork management concerns on the midfield squad depth. Bill Cooper absent and Cork management felt there was no one else on the bench other than Fitzgibbon to return to fulfil the role.
Interesting subplot here for the players who did not get game time last time out. Do these players feel part of the setup? Do they feel they are good enough despite Cork management not putting them on?
Limerick have used their bench when required in this championship to inject pace and power in the middle third and forward line.
Squad depth key here and the likes of Reidy, Boylan, English will be eager to impress if given the opportunity. There is strength in depth in all areas and Limerick management will not hesitate to use the bench if issues are seen.